Mar 26, 2023
Correspondances – 時に異ならない二人展 – が始まります Exhibition  « Correspondances » at Gallery Michael Lonsdale will start.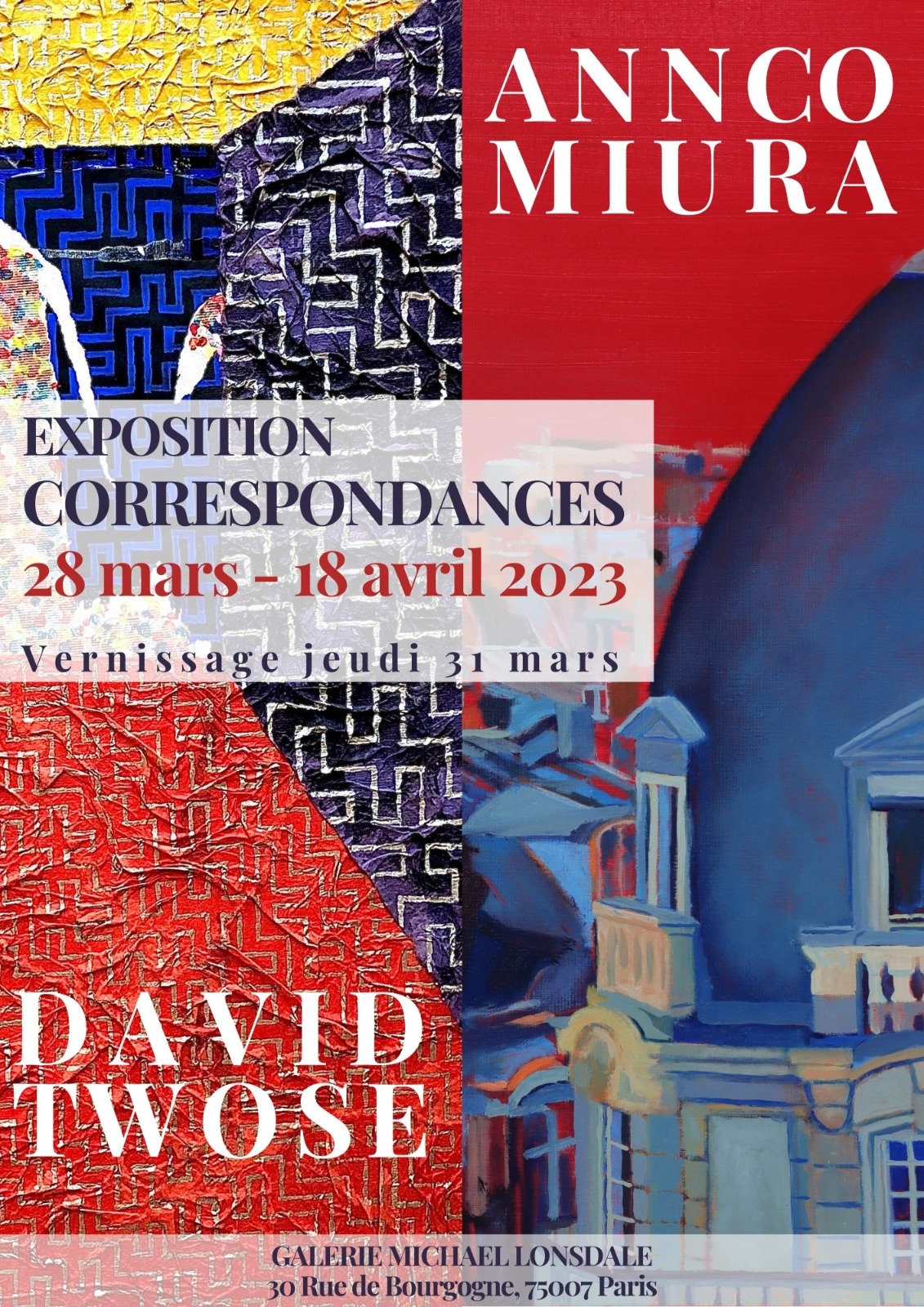 GALERIE MICHAEL LONSDALEの1周年記念展としてダヴィッド・トゥーズとの二人展が始まります。
異なる二人の作品の間にあるなぜか通ずる芸術的感覚を是非観にいらしてください。
レセプションパーティ 3月31日 19時から22時
---
GALERIE MICHAEL LONSDALE is pleased to announce the opening of its first anniversary exhibition of ANnCO MIURA and David Twose.
Please come and see similer artistic sensation that somehow exists between the works of these two different artists.
Reception Party ・March 31, 19:00-22:00
---
Galerie Michael Lonsdale
https://galerie.michael-lonsdale.fr
Ouvert du mardi au samedi de 14h à 19 h
30 rue de Bourgogne, 75007, Paris
+33 6 80 74 37 57
contact@galerie.michael-lonsdale.fr